Appraisal and Field Services
From minor fender benders to severe damage requiring extensive repairs, SCA's franchise network of licensed appraisal professionals have the technology, training, and expertise to provide the fastest, most accurate estimates. Submit your claim to SCA today so you can close more files faster, avoid unnecessary expenses, and create happier clients.
Pre-Underwriting
Inspections
Photo Only /
Scope & Photo Services
Special Investigation
Services
Quality Assurance
Reinspection Services
Adjusting Services
SCA's Auto Adjusting Division is your full-service claims adjusting partner. With a team of experienced, full-time, W-2 model adjusters, with license capabilities in ALL 50 STATES, SCA Auto Adjusting Division is your custom, boutique adjusting team that caters to your specific needs. In conjunction with SCA's 700+ franchise-led auto field resources, SCA Adjusting Services provides integrated and comprehensive adjusting services from first notice of loss, to field investigation, all the way through to settlement. Our teams can work within your claims environment or provide a turn-key claims platform complete with oversight, status and results reporting.
With expertise in both personal and commercial lines auto including bodily injury, the SCA Auto Adjusting Division has the staff and management resources to provide a custom solution unique to your needs. Whether you need staff augmentation, large-scale catastrophe support or even a complete claims unit outsource, we work with you to determine the scope of resources best-equipped to deliver results.
Concerned that your existing panel adjusting resources are a revolving door of 1099's? Our clients are not "projects", and each relationship is a partnership to which we are dedicated to accurately and efficiently manage loss costs, economize expenses, and treat policyholders as if they were our own.
Complete Loss
Adjusting Services
CA and MA DOI Inspections
Clients will have three program options within the DOI program. Specific vehicles can be assigned for re-inspection. A selection of vehicles can be made by SCA based on geography and claim count. Or, clients can opt for a fully-managed program that uses rental car logs to identify re-inspection opportunities in order to meet compliance. In all cases SCA provides the necessary re-inspections and supplemental reporting.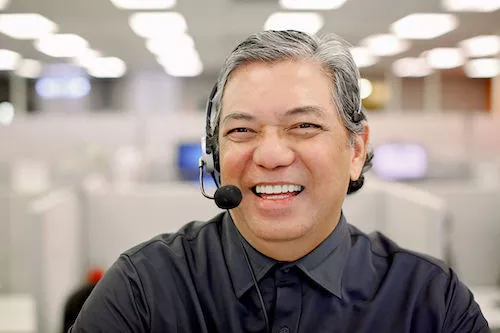 DRP Reinspection Service
Need a second opinion before authorizing a body shop to perform repairs? SCA provides re-inspection service of vehicles in support of your Direct Repair Program. Our licensed professionals are on stand-by in all 50 states, and our centralized Quality Control Team is on hand to review every file to assure estimates are done following the latest procedures and according to your company's policies and procedures.
Desk/Virtual Services
Need a few extra sets of field-trained and licensed eyes to assist with your claim load? We can help. SCA provides professional desk appraisers with experience in every make and model of automobile and light truck. Our team can quickly step in to review material damage claim estimates from any estimating package allowing your company to close more files faster without sacrificing accuracy. Let SCA help you deliver higher levels of satisfaction to your client or policy holder.
Appraisal Clause Handling
Total Loss Valuation
Services
Diminished Value
Services
Owner 'Self-Captured'
Damage Photos
Catastrophe Response
Explore our capabilities during the next weather event by utilizing the top-notch catastrophe program we call DART (Deployed Appraiser Response Team). In 2014, we created our catastrophe program with the purpose of providing a more complete solution for our clients. Our DART coordinator maintains listings of approved, deployable, smartphone-connected vehicle appraisers and property adjusters nationwide who can be at storm-central within hours of a weather event. This level of urgency is what our customers have come to expect when using SCA Claim Services.