Timothy Davis
Chief Executive Officer
In 1972, Tim Davis, Sr. entered the auto collision industry at a Burbank, CA Chevrolet Dealership as an assistant Body Shop manager. He went on to earn the role of manager as part of the dealership's expansion plan, and within 2 years, he was managing two major Chevrolet dealership body shops. After learning the collision business, Tim wanted to expand his interests into the insurance claims side of the business. Taking a calculated risk with a career shift despite being married and with a young family of two children, he spent the next four years in an accelerated management training program at Farmers Insurance. 

Having learned extensively about the customer service aspect of both the collision and insurance claims sides of the business, in 1979, Tim and his wife Paula decided to forgo the security of a good salary and benefits to follow their passions by founding SCA Appraisal Company. Now as a business owner and leader of his own team of people, Tim continues to be both student and teacher. He is continuously observing industry trends and learning while remaining committed to promoting his personal philosophy on the importance of communicating, frequently, and honestly with the client, the insured, and the repair facility.

His goal over the years has been to always be fair and understanding of how the people he is dealing with have just suffered a loss. He has made it his job to make certain the insured is given the best possible services available while answering any and all of their concerns. Fast forward more than 40 years, Tim has seen many changes in the insurance claim servicing industry. However, what remains the same is how SCA treats the vehicle owner with the highest level of respect, and always gives the client more than what they asked for or expected. Tim challenges his team to always "Make it easy for people to do business with SCA." 

When Tim isn't working at SCA Claims Services he enjoys a life-long interest in performing in the big band era as a singer doing The Great American Songbook.
Timothy W.P. Davis
President
Tim Davis began serving as President of SCA in 2011, beginning a new generation of leadership at the company.   At the core of Tim's business philosophy is an absolute obsession to the service provided to clients and property owners.  What drives Tim is understanding that service can truly improve and restore people's lives and their most valued possessions. Tim places people and company culture at the core of the business modelbelieving if SCA takes care of its people, they will take care of SCA's clients and customers.   This people focused philosophy coupled with vast multi-line insurance expertise and managed services, is SCA's formula for leadership and success.

Tim started his career in 1997 as an auto adjuster at Progressive Insurance.  There Tim learned fundamentals of claims handling and was placed in a fast-track management program.  In 2002, he joined the family company serving as SCA's Material Damage Manager, then promoted to Regional Management and various management roles over the next decade.

Under Tim's guidance, SCA has differentiated itself by proactively addressing a rapidly evolving claims industry and positioning its services strategically to meet the needs of the industry.  Tim has helped SCA grow from a small, family-owned business to one of the world's top managed service providers in the insurance claims industry.

In the off hours Tim enjoys road biking, golf, snowboarding, traveling and adventure.  To him, quality time spent with family and friends are what is most important.
Criselda Cunanan
Operations Admin Manager
Criselda began with SCA in 2002 in data entry and delivery. There she quickly learned about the company's many different departments. More importantly, however, she uncovered how to piece together the complicated claims processing puzzle so the finished product was unsurpassed in its quality and delivered with excellent customer service. She appreciates the challenge of figuring out a process or fixing a problem. The end goal always includes an improved process that adds efficiencies and reduces the workloads of other team members and departments. Criselda strives for excellence in the day-to-day operations of both the front and back ends of the appraisal claims process. She credits the dedication of the great team members she is privileged to work with for motivating her on a path of constant improvement and is gratified by the experience to lead and inspire other professionals under the SCA banner.
Scott Southard
Executive Vice President
Scott Southard has amassed nearly four decades of experience in the insurance industry. Prior to joining SCA, he worked as a director of training, director of quality control and senior appraiser, among other roles, with various insurance companies. SCA brought Scott onboard in 2002 to launch the company's east coast operations. After achieving that goal, greatly contributing to the company's growth into a national operator, Scott was named executive vice president of SCA's Specialty Claims Division, the position he holds today. When he is not helping lead company growth and improvement initiatives, Scott enjoys being what his wife calls a "showoff cook", whipping up delicious meals in his home kitchen, harkening back to his pre-insurance life as a chef at a country club.
Justine Nicole Mceneaney
Specialty Division Operations Manager
Monica Warner
Chief Financial Officer
Monica Warner is the Chief Financial Officer at SCA Claims, where she manages the company's finances, and is General Manager of Franchise Administration for SCA Franchising. Monica has also been a Vistage Key Executive Member since 2017.  Beginning her career at SCA in 2001, Monica is responsible for all of the company's financial functions, including accounting, audit, treasury and corporate finance. She also oversees and manages all human resources activities.  During her tenure, Monica has been instrumental in improving the company's financial strength through cost containment and margin improvements. She is a strong believer in efficiency, automation and continuous improvement.  Her strong leadership skills and unwavering dedication to SCA makes Monica a "key stellar player" in SCA's executive leadership team. A wife and mother of two beautiful daughters, Monica enjoys spending time with her family on the Southern California beach coast, enjoying time with her friends, and riding her e-bike.
Jon Gironda
Chief Operating Officer
Spending decades servicing customers and insurance carriers has forged Jon Gironda into a high-performance professional. Jon spent many years early in his career in the collision repair industry working in various capacities at repair facilities. Afterward, he moved into a different part of the repair process and began working in insurance, where he spent many years earning multiple appraiser and adjuster licenses. Jon joined SCA in 1989 as a Metro Los Angeles field appraiser. By 1999, he was leading the entire SCA Field Network Development program. Under Jon's tenure and guidance, in 2003 SCA gained the national coverage footprint it offers customers today. In 2008, Jon was appointed to SCA's Vice President of Franchising and has personally sold the majority of SCA's franchise locations. And since 2019, Jon has served as SCA's Executive Vice President and Chief Operating Officer. 

Jon's lifelong passion for cars, boats, motorcycles, and just about anything else with a gas-powered engine, has been the inspiration behind his tireless enthusiasm for serving the SCA organization and its clients over a span of 30 years. In his off hours, Jon spends time with his son Jack working together on their car collection from a secret Dallas workshop.
Robert Blake
Chief Technology Officer
The combination of innovator, executive and developer has guided SCA's Chief Technology Officer, Robert Blake, to start several companies which have directly impacted the way auto damage appraisals are handled over the last 20+ years. Robert started with SCA Claim Services in 2008 by designing and building the all-encompassing DASH claim management workflow and accounting system which greatly modernized the accountability and tracking of each assignment. In 2020, Robert created the successor to his original platform, now called CORE, as another leap in automation and innovation. As CTO, Robert is always pushing SCA into the bleeding edge with products like SCA's Streamline, the owner photo upload app, and integrations into all major estimating and carrier claim management platforms. 

Robert started his first company, Scene Genesis, in 1998 after graduating from Buffalo State University. It combined the emerging Kodak DC40 digital camera, a web platform, and the insurance claim process. This pushed the very new medium of digital photographs into both vehicle damage and real estate appraisals. The first-to-market software platform, SceneAccess, was used by dozens of top insurance carriers for over a decade and even integrated into systems like FISERV's Claim Workstation in 2001. At its peak, SceneAccess was handling 35,000 transactions a month. The length of use for Robert's systems is a testament to their design and foundation. When his fingers are not pounding the keyboard, he's busting his knuckles helping his three sons upgrade their Ford Mustangs. Robert also enjoys golfing with an impressive 300-yard drive… but a terrible short game.
Brad Davis
Director, Franchise Compliance and Support
Jonas Ora
Core CMS Administrator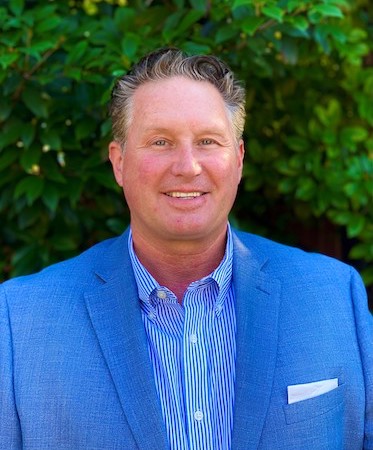 Philip Langley
Vice President of Client Services
16 years of service
Joining SCA Claims in 2019 as Vice President of Client Services, Phil has developed and implemented new sales, account management and client services teams that are laser focused on customer success. The re-alignment of the Client Services Team provided them a customized focus on three unique customer categories: insurance, third-party administrator, and financial services/government. Each business category has dedicated resources to service clients in a fashion that aligns with their overall business objectives. Beginning his insurance career at CCC Information services in 1990; Phil later moved to establishing an independent consultancy firm. Throughout his tenure Phil has been involved in claims and claims-related businesses centered around auto physical damage, property, temporary housing, medical claims, prescription processing and general adjusting. Across all claims categories, his foundation has always been to understand what the client and their customers need and matching services to meet those needs. 

Phil holds a degree in International Finance and Marketing from the University of Miami and graduate studies in Foreign Affairs at the University of Virginia. In addition to being a husband and proud father of four children, Phil also dedicates time to animal rescue, co-manages Ecuador-based charitable foundation Frio No Mas, and has established GetZeroNet, a website focused on the reduction of personal carbon footprints.
Jeffrey White
Strategic Initiatives
Team Member Since 2011
Over the last 10 years, Jeff has had various roles at SCA starting as the East Coast salesman with a territory from Florida to Maine. In his current position of Strategic Initiatives his responsibilities span all company departments and include the print and digital marketing efforts, reporting systems, employee cyber security training, policy and documentation management for customer questionnaires, managing the sales CRM system, and assisting sales efforts. Jeff finds his current role very rewarding and takes pride in determining effective solutions to satisfy the various business needs that a rapidly growing company like SCA experiences.  Although living in New York, Jeff's prior job was for another CA based insurance services company, Mitchell International, as a project manager. Before that, Jeff was one of the first employees of Scene Genesis, creators of SceneAccess, the first website to combine Kodak digital cameras and upload tools in the insurance space for carriers, repair shops and appraisers. In the off hours Jeff enjoys adventure racing and orienteering often tackling multi-sport high-mileage races spread across the Northeast. For him, the preparation and determination to complete a race is as rewarding as the pride of a podium finish.